Jackson, Mississippi's Water Crisis: A Continued Tale of Racism
The water crisis that is unfolding in Jackson, Mississippi- where roughly 150,000 residents were put on a boil water notice prior to the heavy rainfall and river flooding that overwhelmed their fragile water system- is a result of decades of underinvestment and deferred maintenance. Jackson's population is 81.8% Black and 16% white, with a poverty rate of 26.9%, which is slightly higher than the rest of the state, according to the Census Bureau. 
As echoed by Andrew Whelton, an environmental engineer at Purdue University, "Every public drinking water system in the country is vulnerable to a natural disaster… But many are not actually prepared to respond in the way they're going to need to be." Despite the truth in this statement, the greatest dangers reside in places like Jackson- low-income communities of color grappling with a frail and failing water infrastructure.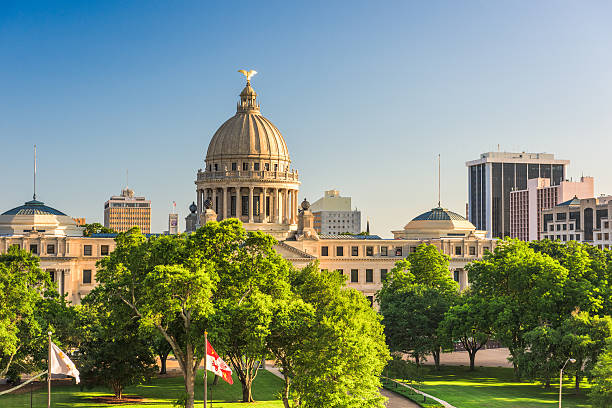 According to an article published by BBC, experts and advocates have said that what's happening in Jackson-and in towns like Flint, Michigan, where the water supply was contaminated with lead- is a direct result of segregation and discrimination. 
Redlining has played an overwhelming part in where we are today in terms of environmental injustices, poor and underfunded communities, and dilapidated infrastructure. 
Back then , taking money away (Capital deprivation) from marginalized communities contributed to a significant wealth gap between redlined and non-redlined regions; and while affluence became concentrated in predominantly white areas, racialized one's were overlooked. 
The redlining program lasted more than 40 years, and as a result, predominantly Black, low- income communities were concentrated in areas with polluting industries like landfills, oil refineries, and wastewater treatment plants. 
Fast forward to today, we have a place like Jackson, where the residents have become victims of a system that has constantly overlooked and abandoned them. And this crisis may come as a shock to many around the U.S. and the world, but to those living in Jackson, this was something that was bound to happen- a horrific failure in the making. 
Residents in Mississippi's capital are currently without safe drinking water from the tap-because of the brown water and rust that comes out- and in some neighborhoods people lack enough water pressure to flush their toilets.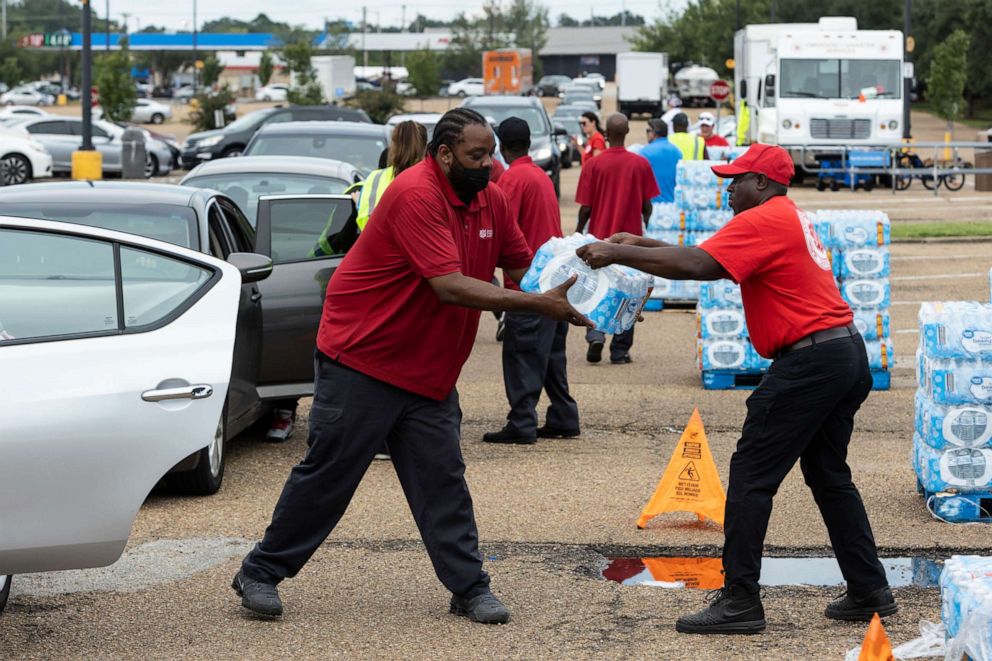 (Image: ABC News)
Jackson councilman Aaron Banks, who has lived in Jackson for most of his life and now represents a district that is more than 90% Black, stated in an interview for BBC, that the district has not gone a month "without having a `boil water notice,' or low to no water pressure in the last two years." He continued by saying, "Unfortunately, that is something we have gotten used to as American citizens-nobody should be adapting to that type of life." 
For those curious as to where President Joe Biden's Landmark $1 trillion infrastructure bill, that was passed last year, comes into play with all this, Mississippi is set to receive $429 million from the Infrastructure Investment and Jobs Act to fix its water and wastewater systems over the next five years, mostly through loans, some of them forgivable, and grants provided through the Environmental Protection Agency. 
But the city still remains under a state of emergency, and it could face a prolonged waiting period for some of these funds and a battle for the city's share. According to an article published by NBC News, it could be at least mid-to-late 2023 before any allocations roll out; and undoubtedly Jackson won't be the only one coming to the table for money. 
Jackson, Mississippi is in a life or death crisis, and even if the state gave Jackson all of the funds Mississippi is set to receive, it still wouldn't be enough to fix its decades long fractured infrastructure system. 
What makes matters even more bleak, is the fact that Jackson is a majority-Black city with Democratic leadership, but the statehouse that is located there has been dominated in recent sessions by primarily white male Republican leadership- this is why voting matters! 
Mississippi has the largest percentage of Black residents in the country, but all of its statewide elected officials are white. 
When it comes down to systemic issues like this, we can't ignore the representatives that have been in power to do something, but have chosen not to time and time again. 
This water crisis is not just a matter of climate change, it is a matter of perpetual racism that has continued to plague some of our most disadvantaged cities that have been given the short end of the stick as far as funding, resources, and attention. 
IF YOU WANT TO HELP OUT: 
Monetary donations for water purchases for the Twin Forks Rising water drive in Hattiesburg may be made by calling (601) 818-5588. 
Cooperation Jackson welcomes online monetary donations. You can donate at 
https://cooperationjackson.org/donate
The Mississippi Food Network needs your help to provide fresh water to local families. You can donate money online at:
https://www.msfoodnet.org/donate-now/
You can follow this link to make a monetary donation, run by the Mississippi Rapid Response Coalition - Water Fund: 
https://secure.actblue.com/donate/mississippirapidresponsecoalition?fbclid=IwAR0E-Tba63bmB0-C1zoHEfUwEg1nY-8NI8xEFeA6Vd7Xooy106vIA5sICvU
You can donate $25, $100, $250 or $1,000 as a one time payment or a monthly donation